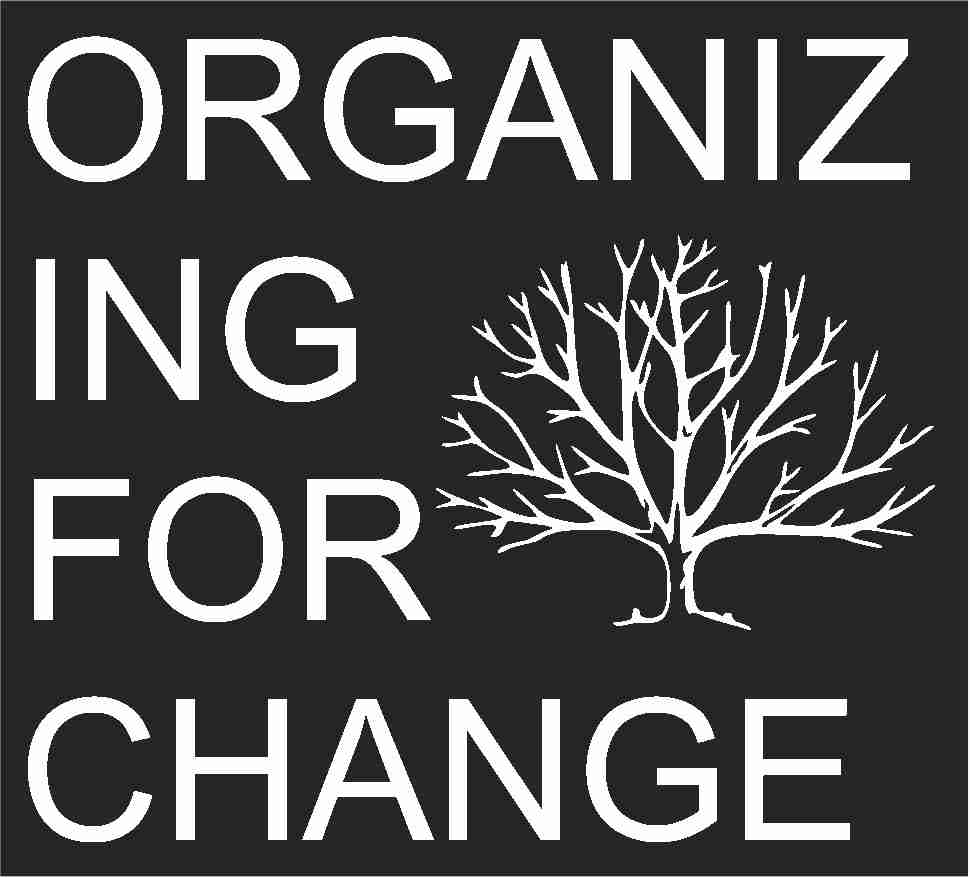 Organizing for Change Podcast - Episode 22 - Leading Yourself Show Notes
Goal: "to equip coalitions, organizations, and individuals to bring change to their community"
Welcome to episode 22 of the podcast. I just want to take a moment to thank each one of you for listening to the podcast and for sharing it. We now have listeners in 49 states and 23 countries. Wow. You all are amazing.
Also, we wanted to Thank everyone who has taken time to give us feedback and write a review! If you haven't done so, it would really mean a lot and would help other coalition leaders find us on spaces like itunes.
I am so excited to bring you this episode today with Jim Trick, coach, consultant for That Life, author and musician to talk about creating personal change.
Jim Trick has overcome morbid obesity, turned a freelance consultancy into a six figure income and helped to build a million dollar small business, but Jim's ultimate passion is working with people who want to personally and professionally live with greater freedom, fulfillment and success. Jim was trained by the prestigious Coach Training Institute and certified by the International Coach Federation.
Along with his work as a coach/consultant, Jim is also a professional musician and speaker. He has traveled all over the country teaching high-level executives the fine art of collaboration with Banding People Together, and is a frequent guest speaker at the Berklee College of Music. Jim was featured alongside American Idol's Alex Preston, by Berklee for a performance entitled, "An Evening with New England's top songwriters" and his latest album was fully crowd funded in under four weeks.
A life-changing trip to a Central American refugee village in 1993 prompted Jim to start two inner city food outreach programs in the U.S., one of which served the local homeless community by candlelight with classical music and table service.
Jim Trick knows what it's like to swim frantically across the alligator riddled Belize river and how it feels to share the stage with a young Katy Perry. One of those experiences was terrifying. The other involved alligators.
If this episode helps you in any way, would you consider sharing with a colleague or friend and help us to continue to share these messages? That would mean so much to us!
Guest: Jim Trick
That Life Website: https://www.thatlife.com/
Organizing for Change Website: https://organizing4change.podbean.com/
Organizing for Change Twitter: @organizing4chng
4 Insights from This Episode:
Core values are essential to make change.

Jim talks about being a slave to our feelings, however values are much more reliable for healthy and powerful decision making. This is true for a community as well. Helping a community identify its values, can help it overcome its negative feelings to create community level change and creates  buy in for a community.
There is a leader in everyone.

Leadership starts with leading yourself.
People have their best answers inside themselves.

People are way more likely to follow through on change they have discovered themselves, instead of change they have been prescribed.
When a person has a voice, they can contribute.

When a person sees how their contribution fits the bigger picture, they have purpose. And, when they have purpose, they are engaged.
We love getting feedback from you! If you have any feedback or have an idea for an episode, email us at organizing4change@gmail.com
Next Episode: Subscribe now for free and you won't miss episode 023